Let's
learn
basic computer
about our course
Drive Your Understanding and Abilities to the Forefront of Emerging Tech.
Advance at your own pace with four individual certificates that are each valuable on their own. Stacked together, you earn a certification that validates the depth and breadth of your knowledge, skills and professionalism.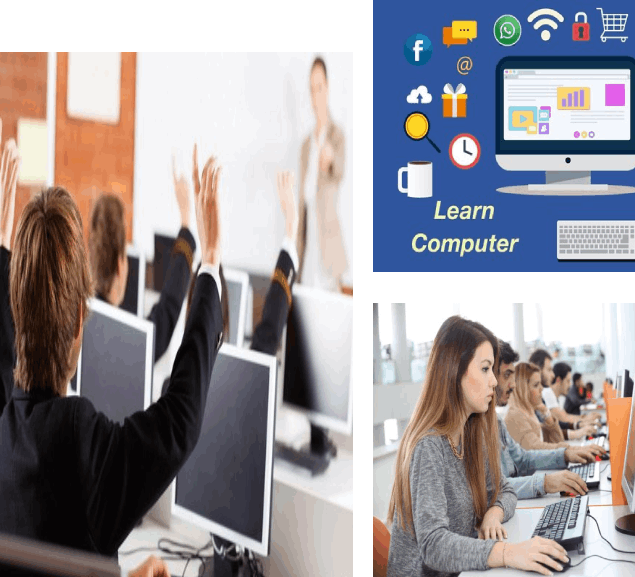 About this Course
The Computer Basic Course is a program to study Basic Computer Applications. It provides student with practical and Fundamental Knowledge of the Computer. The course will provide students with the knowledge of language, typing skills and computer basic. The course is designed to aim at imparting a basic level appreciation programme for the common man. This basic computer skills course will provide you with an understanding of the most popular, current technologies used at home and in the workplace. You will become computer literate in this hands-on course while you learn to access, create, save and manage documents, spreadsheets and emails and use the Internet effectively. We demystify terminology and impart best practice skills for productive and secure use of hardware and software. This course is designed for adults with no previous computer experience.
what we do
Popular Features
We provide online training with well qualified and experienced trainers with domain exposure and technology. We also arrange special sessions by industry stalwarts.
Our course batches starting soon, enroll yourself now
Train your way with a choice of online self-paced courses, in-person or virtual expert-led sessions and study guides authored by global industry experts